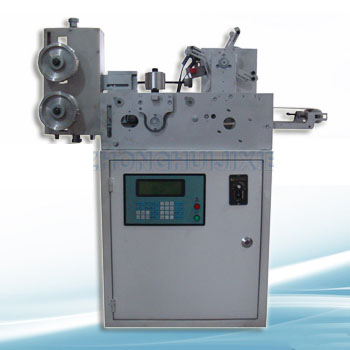 Technical Parameters:
Type:  EC-42
Size & Weight:  Adjusted by customer's requirements
Power:  2 kW, 380 V, 50 HZ
Capacity:   The same speed with vacuum plodder
Mould:   One set
Dimension:   1000×400×1200 mm
Weight:    100 kg
---
Soap electronic cutting machine is used to cut soaps into cakes and stamp patterns on the soap. Adopt Delta servo motor and converter, voltage stabilizer and precision purified AC voltage stabilizer, to protect motor and electrical components and to keep high accuracy.
The mould wheels run by the moving of soap bar from vacuum plodder. After setting the computer, the cutting wheel cuts soap bars with any sizes and weight by the electronic tracking system.
The characters and the shape of soap is clear and neat. The size and pattern are designed according to customers' requirements.